Prof. Karam Youssef Maalawi
National Research Centre "NRC" Mechanical Engineering Department, Egypt
Experience:
Theoretical and applied mechanics, Optimum design, Design, and manufacture of wind turbines structures.
Teaching experience: Mechanics and dynamics of aircraft structures, Composite materials, Optimum design, Wind energy.
Awards:
1. National Research Center Award in Engineering Sciences, Year 2005.
2. National Research Center Award in Engineering Sciences, Year 2011.
3. Albert Nelson Marquis Lifetime Achievement Award by Marquis Who's Who, 2018.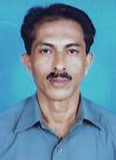 Prof. PRAMOD KUMAR DASH
Aeronautical Engineering Nitte Meenakhi Institution of Technology Yelahanka
Experience:
1. Profesor and Head: Department of Aeronautical Engineering Nitte Meenakhi Institution of Technology Yelahanka, Bangalore- 560064 Karnataka (Cont)
2. Professor, and Dean Academic (2015 -2018 ) Institute of Aeronautical Engineering, Hyderabad
3. Principal and HOD (Aero) Rajadhani Institute of Engineering and Technology, Trivandrum, (2013-2015)
4. Professor and Research Director, University of Petroleum and Energy Studies, Dehradun, (2012-2013)
5. Professor, Dean and HOD (Aero) Hindustan University, Chennai (2008-2012)
6.Asst. Professor, BIT Mesra, Ranchi (1992-2008)
Biography:
Dr. P K Dash is a dedicated professor and Head of the Department of Aeronautical Engineering, NMIT, Bangalore, India. He has 30 years' academic carrier with both administrative and academic like Dean, Principal, Director of Research and Head of the Department. He has several academic and research excellence like awarded as the best teacher, published 50 plus journal papers at International and National level and similar numbers in national and international conferences, carried number of funded research projects, guided more than 100 students both from UG, PG, and Ph. D. He has been awarded Aerospace Division awards, best researcher awards, and a number of research papers awards. He is a member of several professional bodies (13) and academic councils like BOS, Senate, Academic Council and Advisor. He conducted 13 National level conferences and 7 international level conferences and also worked as a panel member. Currently, he is associated with several National and International committees like IOC, AIAA, PTC of (SSC), Board Members of IE(India), etc. His likeness is to be dedicatedly involved with aerospace engineering and expand its horizon to all dimensions with a vision of good numbers of aerospace professionals for the future.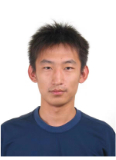 Xu Yan
Senior engineer
Institute of Telecommunication and Navigation Satellites, CAST
Experience:
Xu Yan Senior engineer worked in China Academy of Space Technology for 10 years, mainly engaged in the research of spacecraft power supply systems.
Title:
Research on parallel output method of DC regulated power supply
Abstract:
This paper describes the output characteristics of DC-regulated power supply in spacecraft ground test systems and proposes a scheme of DC-regulated power supply parallel output with remote sampling. Then the power-on and power-off procedures, as well as the characteristics of normal operation in space vehicles using the ground power supply, are analyzed. This method with simple circuit connection is able to meet the power supply requirements of spacecraft as well as improve the reliability and security of power supply system. Experimental verification demonstrates the effectiveness of the proposed method.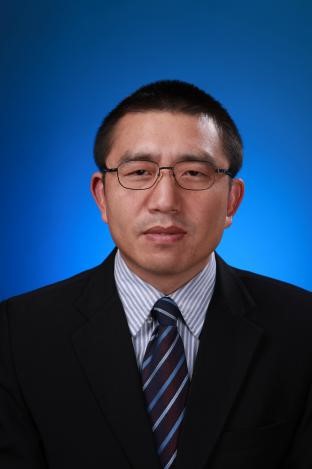 Prof. Shengle Ren
Quzhou University
Research Area:
Automation; digital design and simulation; control system
Research Experience:
Prof. Shengle Ren gained his Phd degree at Harbin University of science and technology in 2007. He presided over one youth project of National Natural Science Foundation of China, one youth project of Natural Science Foundation of Heilongjiang Province and one project of postdoctoral fund. Participate in the key projects of the special fund for international science and technology cooperation and exchange. He also won on one second prize of science and technology progress of Heilongjiang Provinc. Published more than thirty academic papers, obtained 2 authorized invention patents, 12 utility model patents. He is the editor of Acta Aeronautica et Astronautica Sinica, Transactions of Nanjing University of Aeronautics & Astronautics and Journal of Netshape Forming Engineering.